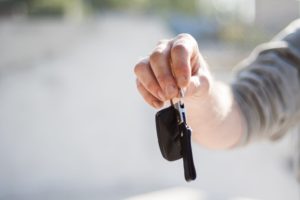 Maintaining a car can take a toll on you especially when you put it off for long. However, Caulfield South residents have Carnegie Automotive ready to offer car services at competitive prices. Besides, our mechanics are fully trained to handle maintenance of all vehicle brands. We also provide:
Tyres Sales Caulfield South
Without proper tyres, your car will be a safety hazard on the roads. We, therefore, make it our mission to sell high-quality tyres to our customers in Caulfield South, ensuring that it will serve you for long thus caring for your pockets as well.
Aircon Regas& Service Caulfield South
Without a car air conditioning system in good working condition, you will be under the weather when temperatures soar. To avoid that, bring your car to Carnegie Automotive for routine maintenance. Your car's aircon will need regassing since the pressure reduces with time due to leaking or normal wear and tear.
RWC, Roadworthy Certificate Caulfield South
When you need to sell your vehicle for whatever reason, you must produce evidence that it is in ideal working condition. If you are in Caulfield South, you can trust Carnegie Automotive to do a safety inspection before issuing you with a roadworthy certificate. We do a thorough check with our vehicle inspectors inspecting your wipers, washers, steering, suspension, among others.
Car Battery Replacement Caulfield South
Carnegie Automotive has a team of professional mechanics who install new batteries in your vehicle with the utmost competence. Since we also sell best Power Crankbatteries for all models and makes of cars, we never run out of the kind of battery that suits your vehicle. Further, we do our car battery replacement using the latest technology, guaranteeing that your car will go for long without battery disappointments.
Used Car Sales Caulfield South
When you are a little out of cash and cannot afford a brand-new vehicle, Carnegie Automotive caters for your desires with our used cars guaranteed to perform optimally. We also provide you with a full history of their service ensuring that you buy a vehicle whose maintenance record you approve.
Do you need the services of a mechanic? Call Carnegie Automotive on (03) 9563 6717 or simply fill out the form.