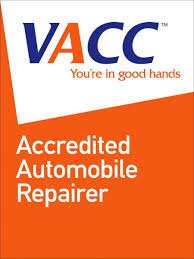 Carnegie Automotive prides itself on being the prominent choice for auto repairs to the Bentleigh community. Being specialised in full automotive diagnostic services, we take complete care of your car from headlines to the tail lights.
Trained, certified & insured mechanics
Using the latest computer technologies, we can provide an accurate diagnosis for your vehicle and get you back on the road quickly and safely. With years of experience and industry-leading expertise, we will fix the problem right the first time around. Our auto mechanics are fully insured, and educate you on making a well-informed decision about your car repair needs.
Full Suite Of Services
At Carnegie Automotive, you can enjoy a comprehensive range of car services including routine maintenance, tune-ups and oil changes to tyres services, air conditioning service, logbook service, roadworthy inspection and full-fleet servicing. During the repair process, we are committed to using only the high quality parts recommended by the manufacturer to ensure the integrity of your vehicle and maintain its value. Moreover, we are trained and equipped to work on all makes and models of domestic and foreign vehicles.
Check Engine Light Service
When the check engine light comes on, it is understood that your vehicle needs immediate attention. Not to worry! We are here to help! Our mechanics use a computerised diagnostic equipment to read the code and exactly find what has gone wrong with your vehicle. Based on our findings, we will fix the problem and make your car running like new.
Remember that you should not wait until the problem outbreaks. It is important to head down to the car service centre as soon as you notice the first sign of an issue. Ignoring the symptoms will lead to costly repairs and will affect your safety on the road.
To schedule an appointment with us, call 0395636717 and speak to us today.