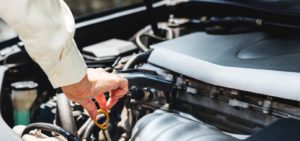 Carnegie Automotive has been providing reliable car repair and maintenance services to vehicle owners across Hughesdale without compromising quality and workmanship. With decades of combined experience in the automotive industry, our staff can assist you with all of your vehicle repair needs. Whether you own a domestic or imported vehicle, we take the time and effort to ensure that the job is done right the first time around.
From factory scheduled logbook service to complete fleet servicing, we offer high-end solutions to all your car service needs. We use top quality parts, oil & filters to uphold the integrity of your vehicle and the highest standards of excellence.
RWC Hughesdale
We are licensed vehicle testers and are authorised to inspect all the safety components of your car and issue the roadworthy certificate. Our mechanics strictly adhere to VicRoads safety regulations throughout the inspection process and issue RWC if your vehicle passes the inspection test.
Air Conditioning Hughesdale
If your vehicle's air conditioning is malfunctioning or you are looking to install a new unit, you can rest assured that our air conditioning specialists deliver unmatched services every time. We discover the underlying problem and make you feel comfortable in no time.
Car Batteries Hughesdale
If your car battery is giving you trouble, bring it to us for an inspection. We will test your vehicle's battery and determine the root cause of the problem. If necessary, our mechanics will help you with battery replacement.
Tyres & Used Car Sales Hughesdale
We are keen about keeping you safe on the road. That's why we only sell high-quality tyres from the world's leading brands. Moreover, we also have a huge number of used cars for sales, giving you the opportunity to find exactly what you are looking for.
When your vehicle is in need of any repair, simply give us a call at 03 9563 6717 to schedule an appointment. We are more than happy to assist you with your automotive needs.