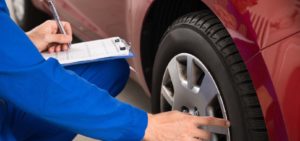 It can be annoying, and time-consuming as well, moving from one dealer to another looking for different services for your vehicle. Carnegie Automotive understands that and is a one-stop shop for all your car's needs. We also uphold quality and hire only the best mechanics to serve you and utilise state-of-the-art facilities for optimal efficiency and effectiveness. We provide:
Tyres Sales Huntingdale
Tyres will soon wear out due to the friction on the road and have you back in the shops. Do not just buy any tyre offered to you, buy the best tyre guaranteed to last for a long time, and carry you through no matter the weather. Carnegie Automotive has a wide stock selection for any tyre you may like, at affordable prices.
Aircon Regas& Service Huntingdale
Do not put yourself under the stress of intense heat all because you failed to service your air conditioning system. With Carnegie Automotive around, you have no excuse to have poor car air conditioning service. You can schedule a regular aircon regas since the refrigerant gas will evaporate with time causing a drop in pressure and your AC will no longer have the cooling effect in your vehicle.
Roadworthy Certificate Huntingdale
No one wants to buy a vehicle whose condition is quite doubtful. For that reason, Carnegie Automotive stamps your car's excellent condition after some checks and issues you a roadworthy certificate to prove to the intended buyer that your vehicle is a worthy purchase.
Car Battery Replacement Huntingdale
A faulty battery can have you requiring roadside assistance if you fail to take appropriate measures in time. Therefore, when you notice your battery needs replacement, come to Carnegie Automotive for quick installation. Do not stop to buy a battery elsewhere because we also stock durable batteries retailing at competitive prices.
Used Car Sales Huntingdale
Whichever make or model you want to buy of a pre-owned vehicle, Carnegie Automotive has them all. You can refine your search with all the particulars of the cars you want, and we will give the exact match from our readily available stock.
Email us at info@carnegieautomotive.com.au or call us on 03 9563 6717 to book an appointment.