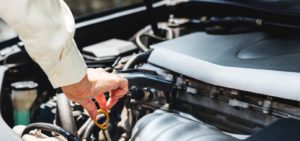 Carnegie Automotive has a wide outreach, and the car service we offer is among the best you can find across all workshops in Ormond & nearby suburbs. Your vehicle deserves the best car service & our mechanics will give it the attention it requires. We also have the latest equipment for the repairs and maintenance ensuring that the customers remain satisfied through services such as:
Tyres Sales Ormond
The tyre gets in contact with the rough surface of the road, so soon it will wear out and demand a replacement. We have a wide variety of tyres for sale to suit your preference, and we avail them to you at affordable prices.
Aircon Regas& Service Ormond
The AC has many components which require regular maintenance, usually annually. However, if your unit is leaking the refrigerant gas, you may need aircon regas several times in a year though fixing it would be the better solution.
Roadworthy Certificate Ormond
Even if you do not plan on selling your vehicle, you should have it inspected for your safety. Our inspectors have the requisite skills and experience to check the different parts of your car to make sure they are functioning correctly. If any components are faulty, we can replace them for you to have your vehicle in ideal shape and get you the roadworthy certificate.
Car Battery Replacement Ormond
If you try to start your car, but it will not give in, it is time to consult the experts. Carnegie Automotive not only sells car batteries from Power Crank, but we also install them for you. Since with a dead car battery you will not go anywhere, we can always come to you and fix it wherever you may be.
Used Car Sales Ormond
Some cars are hard to find but not at Carnegie Automotive. When you fell in love with a car but could not afford it immediately after its release in to the market, we give you the chance to still own it after a while through our used car sales service. You can put the specific details such as the price range and model you want and have our search do all the work for you.
So, do you need your battery replaced, or your car air conditioning serviced? Whatever the car repairs, Carnegie Automotive will do it all for you. Give us a call on 03 9563 6717.